I'm Betting On This Beach Resort For 2018
This is the time of year at Live and Invest Overseas when we take stock of the best performing markets of the current year and make our predictions for the best performers of the coming year.
For 2018, my money's on Mazatlán, Mexico.
Yes, it's true that I already own property here. And, as much as I'd like to tell you that it's because of my investing prowess, it was really just luck…
Because what's going on here is something that nobody saw coming.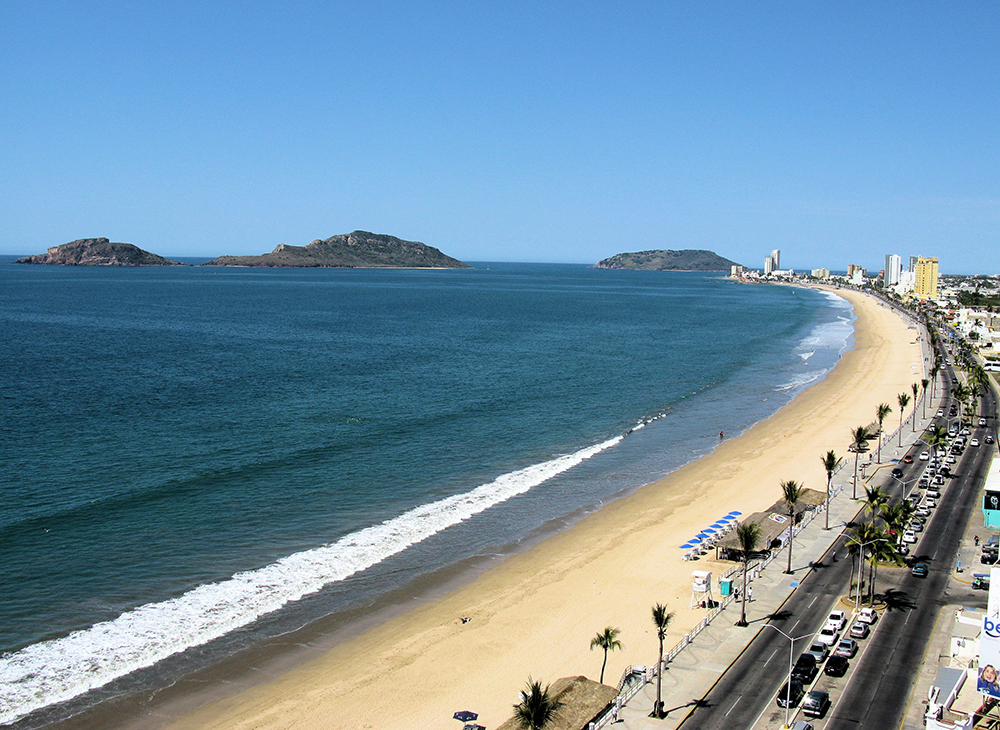 Here Are Three Big Factors Affecting The Mazatlán Market Today
Every market has its local driving forces and special considerations. Here are three big ones for Mazatlán as we approach 2018.
#1 The Newly Completed Highway
The Mexican government recently completed a new highway between Durango and Mazatlán. The trip used to take between six and eight hours, and now it takes just three. One of Mexico's largest infrastructure projects, the 143-mile (230-km) highway includes an amazing 115 bridges and 60 tunnels.
The three- to five-hour reduction in the drive time is critically important in this case, because (for people in Durango and beyond) it allows Mazatlán to be a weekend destination instead of an annual vacation destination. This has increased the number of visitors to Mazatlán noticeably.
And, this year, it looks like those visitors are starting to buy.
#2 A Major Upgrade To The Recently Renovated Historic Center
The recently renovated historic center is undergoing another major upgrade, and so are other coastal sectors. Here are some of the projects just finishing up:
Lights have been embedded in sidewalks to wash over the fronts of historic buildings at night.
The sidewalks were widened and renovated for a much better walking experience.
The paved streets were ripped up and replaced with cobblestones.
Thousands of palm trees were planted along the streets, creating more shade and better visual appeal.
Antique-style lights were installed throughout and connected to the city water system, so they can automatically water the hanging plants that are suspended from them.
Flowering plants, small palms, and bougainvillea have been added to the sidewalk borders.
In addition, many less romantic upgrades have been completed. Underground electric service was installed in the historic center to many of the homes that still had wires strung down the street, and the downtown also received new sewers, internet cable conduits, and underground high-tension  electrical service.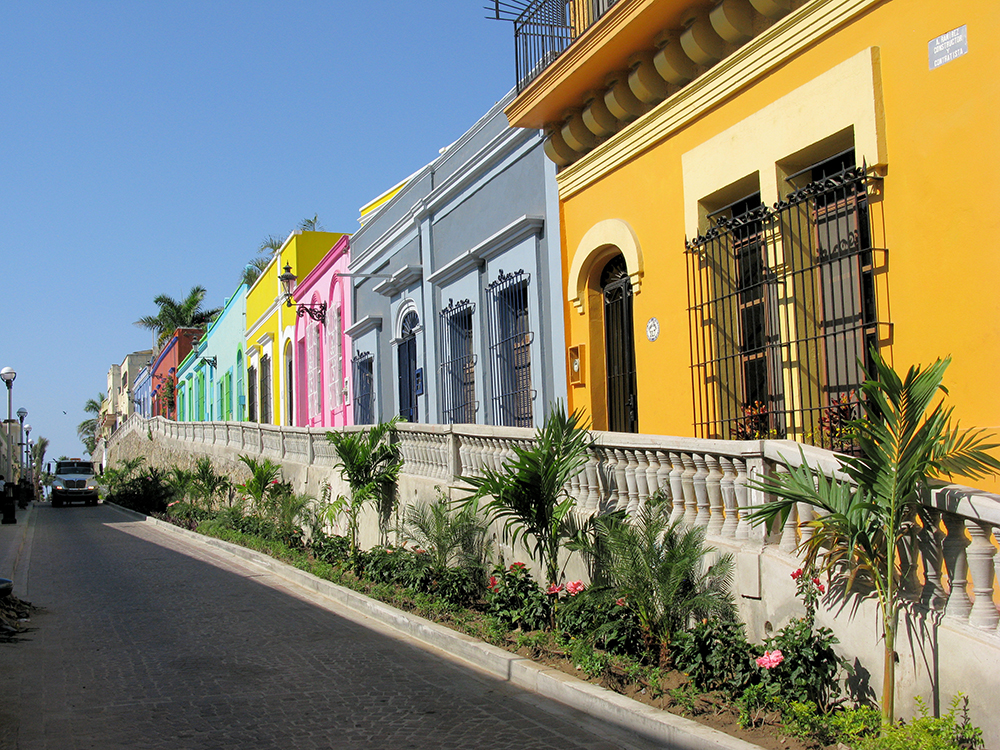 Outside of the historic center, there's even more going on…
The Mazatlán boardwalk—claimed to be the world's longest at five miles (eight kms)—has been widened and renovated. In many sections, bike lanes have been added, along with new exercise areas and beachfront locations for assembly… for small concerts, expos, etc.
This massive upgrade was brought on by Mazatlán's selection as the host of the 2018 Tianguis international tourism convention, which brings thousands of tourism professionals from around the world.
Mazatlán was selected as the venue in February 2017, and they subsequently received a huge grant for these infrastructure upgrades. Prior to that time, no one saw this windfall on the horizon.
#3 The Property Inventory Is Drying Up
Although it's too early to get good 2017 statistics, empirically, the inventory has really cleared out. I notice this everywhere, from the missing sale signs on buildings to the reduced listings on real estate websites.
For a couple of years, I was able to use some of the same property examples over and over in different articles about Mazatlán. They not only remained for sale but, in some cases, their prices were actually going down as time went by. In the past six months, however, these old favorites have been sold.
To pick another example, the new oceanfront project Torre eMe is at the south end of Mazatlán's longest beach and walkable to the historic center. The beach and the area are most popular with Mexican buyers. They had nine ocean-facing units for sale at the end of September. But, when I stopped by on Nov. 28, they were gone.
So today, those large, luxury apartments for under $200k on the beach are almost all sold (although I found one today) and the remaining historic properties in Centro have jumped in price.
Even the fixer-uppers in the historic center are rapidly disappearing.
Here Are Some High-Value Properties At Reasonable Prices: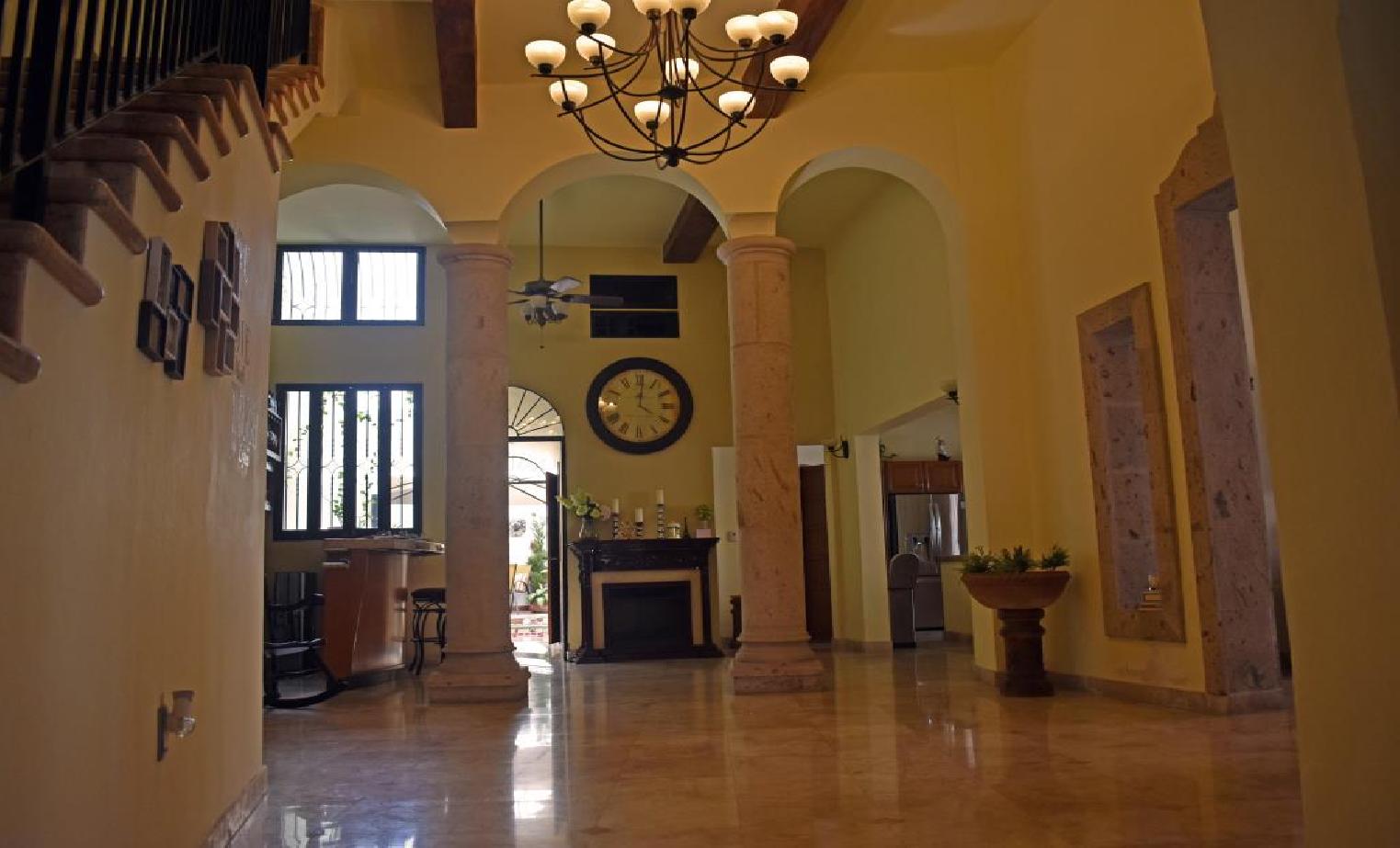 Enamorarte de este magnifica propiedad que alberga en su interior arte e historia. (Antiguo consulado chino) Con sus hermosos ventanales de cedro y techos de doble altura le regalan a esta casa una iluminación inigualable. En la planta alta sus 4 habitaciones son amplias y bien iluminadas además de contar con excelente ventilación, 3 baños completos y una sala de tv. La recamara principal es un verdadero sueño con su propia estancia y su hermoso cuarto de baño con acabados de granito y mármol. La planta baja con una espectacular sala principal y sala de tv sin dejar de mencionar su espectacular cocina integral, su propio bar, además de su cava de vinos. Un medio baño y un cuarto de lavado totalmente acondicionado. Cabe mencionar que la casa cuenta con sistema de aire acondicionado integral en la planta baja, cuenta con una enorme cisterna y su propio sistema de purificación, lo que purifica el agua de toda la casa. Así mismo cuenta con garaje (no habitual en casas de esta zona) cuenta también con amplias terrazas y Área de descanso al aire libre. Esta casa fue renovada casi en su totalidad hace 2 años, contando ahora con cocina integral nueva, muros remodelados y tratados además de pisos de mármol en su totalidad. Ubicada en el corazón del centro histórico y a solo dos cuadras de la emblemática plazuela Machado y sus mágicas y recién remodeladas calles y corredores. Para los amantes del arte y la historia de Mazatlán que gustan de eventos sociales, musicales y recreativos que le dan a esta parte de la ciudad su magia y significado. De igual manera la playa de olas altas se encuentra a solo 3 cuadras, restaurantes, catedral y el mercado municipal y tiendas de conveniencia. Agenda una visita y descubre la magia en su interior.
http://bit.ly/see-the-property-here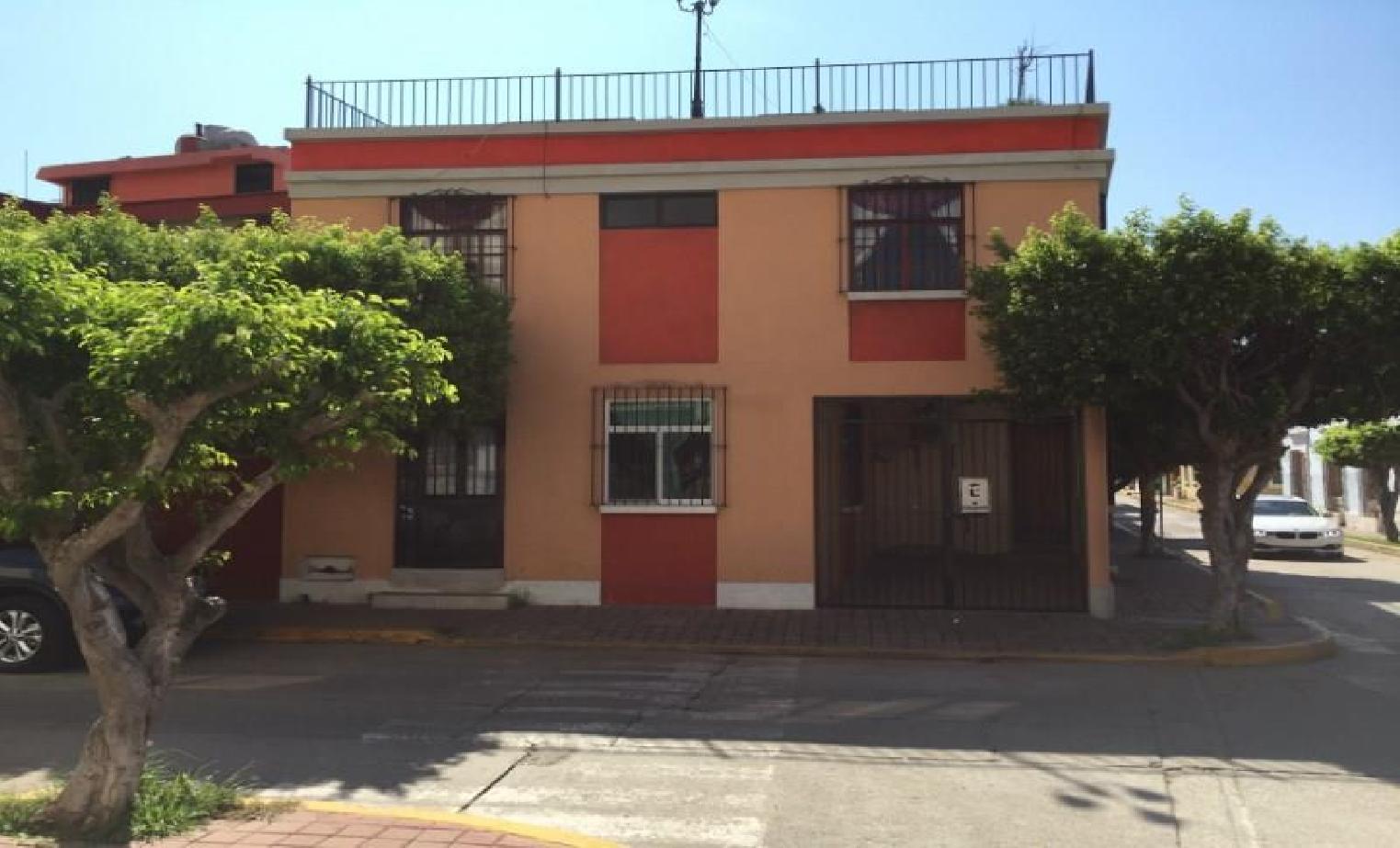 Edificio con apartamentos centro historico Oportunidad de ingreso en en corazon del Centro Historico Ubicado en el corazon de las actividades comerciales, culturales y turisticas del centro Historico , a una cuadra de Plazuela Machado, 2.5 cuadras de Olas Altas y en medio de restaurantes, galerias, cafes, plazuelas , teatro y mas. Todo a distancia caminando unos cuantos minutos. Este bonito edificio recientemente remodelado con 4 departamentos, de estilo Mazatlan antiguo, muy comodos y espaciosos, completamente amueblados, 3 de ellos con cocineta y todos con muy buenos acabados. Disfrute tambien de una hermosa vista del Centro Historico plasidamente desde la terraza, es como tener su parquecito privado observando los vestigios del tiempo de los edificios de alrededor. Tambien cuenta con cuarto muy amplio de lavanderia, cochera, entrada independiente a cualquiera de las unidades. No pierda esta oportunidad de inversion en la mejor area del Centro Historico y aun con mucho potencial, toda el area esta siendo remosada y sigue atrayendo mas inversionistas en el area de hospedaje de turismo.
http://bit.ly/SeeProperty-here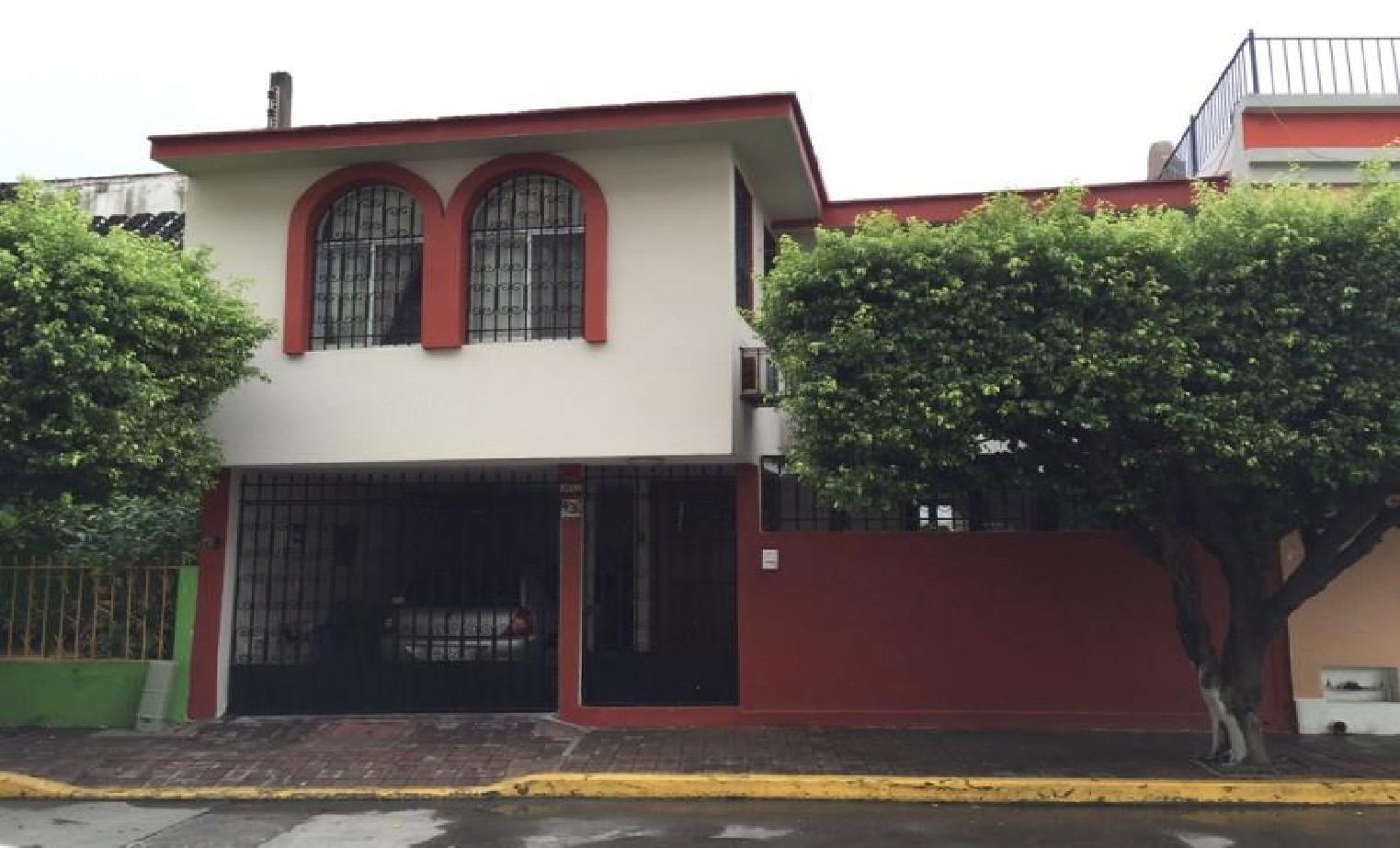 Ubicada a menos de tres cuadras de Olas Altas y a menos de dos cuadras de la Plazuela Machado, en medio de restaurantes, pasteleria Panama, teatro, Museo y mas!. Esta es una propiedad para personas que les guste de disfrutar de todos los eventos y lugares que ofrece nuestro Centro Histórico. Recientemente remodelada con hermosos pisos de marmol travertino , cocina gourmet, patio, cochera!. El segundo piso es muy amplio y tiene tres recamaras muy amplias y bien distribuidas. Ademas de la oportunidad de negocio de fusionar esta propiedad con la que también esta en venta, un edificio con 4 departamentos de 1 recamara, es una excelente oportunidad de iniciar su propio Bed and Breakfast hotel o bien disfrutar de una muy cómoda, hermosa y bien ubicada casa en una de las áreas mas atractivas de esta hermosa ciudad.
http://bit.ly/See-Property-HERE
This last listing is an awesome value, at the south end of the city's best beach.
Here Are A Few Areas Of Caution That You Should Be Aware Of
First and foremost, some of these major renovations have been performed at the expense of street parking.
In Centro, the sidewalks are much wider, with elegant lamp posts and plenty of room to walk. But, as a result, some of the streets are narrower… there's plenty of room for cars to pass, but in many places, less room for parking.
In the malecón district (to the north), the center-of-street parking has been eliminated on the oceanfront road in order to widen the boardwalk, leaving many beachfront businesses with no convenient parking.
So if you plan to own a car here, this puts an even greater premium on properties that have a garage. And, if you're planning to open a business here, it puts a premium on a location that still has on-street parking nearby. (In many locations you won't need a car… and, if you do, you can take Uber across the downtown for about US$1.50.)
Also, warnings issued by the U.S. State Department—even those for faraway areas—can affect properties throughout Mexico.
We're Early In The Curve For This Cycle
Over the past few years, the market here in Mazatlán has been recovering. According to my personal observation, by 2015 the market had stopped its decline induced by its perception of drug violence. In 2016, there was a noticeable increase in the number of buyers. Now in 2017, the buyers really mean business.
No one saw this infrastructure windfall coming. And, to be honest, with 20/20 hindsight, the best time to buy was probably a year ago. But the second-best time to buy is now.
Lee Harrison